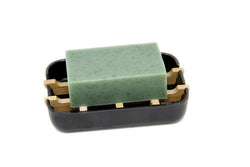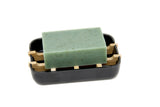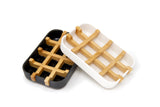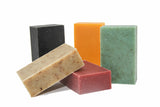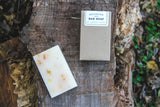 Biodegradable Soap Dish Set
Give the gift of our biodegradable soap dish plus your choice of soap to go along with it!
Soap dishes are a great way to add decor to your home while helping your soap last longer. The water on you soap drains in to the soap dish, keeping your soap dry and your counter tops mess free. The bamboo grid that holds the soap comes out of the tray for easy cleaning. This dish is free of traditional plastic and made from bamboo fiber and corn starch. Be guilt free in your dish choice knowing that once your soap dish has finished it's useful life it'll 100% decompose back into nature within a couple years.

Each dish measures 5" long x 3 3/8" wide x 1" tall.

*Add in note section if you would like a seasonal soap