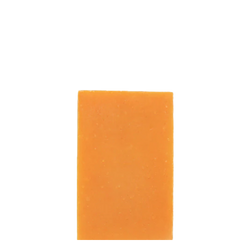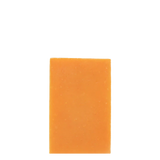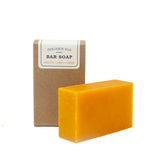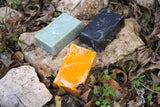 Lavender Tangerine Lemon | Bar Soap
Orange essential oil, with hints of tangerine and lemon, provides a perfectly sweet, citrusy blend. Lavender essential oil rounds it out. This soap will surprise you with a scent that is both bright and mellow, singular and complex. A perfect all-purpose bar for face, body, and hand washing.
This bar gets its orange color from orange peel.
Our soap bars are recommended for body use.
Our old-fashioned cold process soap ensures the best quality natural product with maximum long lasting scent. Every bar is handmade with natural and cruelty-free ingredients.
To keep your soap lasting, store high and dry. Keeping your soap out of water and on a draining soap dish will keep your soap from moisture and help with air circulation. 
Biodegradable soap dishes are available for purchase under accessories.